AcceleDent® Aura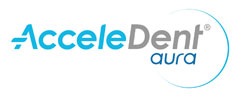 Everyone knows that one orthodontics patient who was in treatment for over three years, sporting awkward and uncomfortable appliances the whole time. And as a result, every orthodontics patient worries that they will become that patient. Well, we have good news: even if your case is quite complex, we have a way to make it go faster: AcceleDent Aura.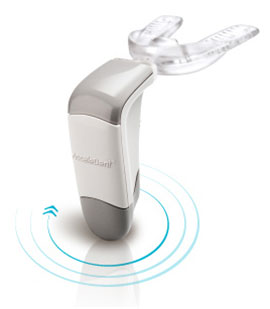 Fast
AcceleDent Aura is a hands-free device that you use for 20 minutes every day while you are in treatment. It delivers SoftPulse Technology micropulses to accelerate the movement of your teeth. Asa result, treatment is faster than ever.
Gentle
You might worry that these micropulses will be painful or damaging. However, the vibrations produced are actually incredibly gentle. How gentle? Chewing food applies 200 times more force than AcceleDent Aura.
Proven Effective
U.S. clinical trials have proven that AcceleDent Aura is safe and effective. It has been on the market for nearly a decade, giving it plenty of time to prove itself, and in the years it has been in use, there have been no issues. It is available by prescription only.
So if you want to enjoy your new smile sooner, schedule an appointment and ask about AcceleDent Aura.