AT DAVID HUGHES ORTHODONTICS, WE'RE FOCUSED ON YOU
Your oral health, your comfort, your smile: those are our top priorities.
Dr. David Hughes and our team deliver exceptional orthodontic care that will gently shift your teeth into proper alignment, and provide you with straight teeth and a healthy, beautiful smile.
We're an orthodontic practice that puts your needs and concerns at the forefront of all we do. We believe in developing relationships with each person in our care, and getting to know them as the remarkable person they are.
OUR PRACTICE ENVIRONMENT
As a family-oriented practice, we offer a warm and fun environment, where everyone feels welcome and at home. Our reception area is comfortable and inviting, and features a refreshment bar with complimentary coffee and tea. There's also a game center, and free WiFi throughout the office if you'd like to be online.
This is a happy office, filled with a lot of laughter and an abundance of smiles. Our team members love catching up on the latest news from our patients, and our patients tell us they love coming to see us. We have an open treatment area for our parents and invite you to be a part of every visit.
HIGHEST STANDARDS IN TECHNOLOGY FOR YOU
INSTRUMENT MANANGEMENT SYSTEM from Hu-Friedy
Optimal dental infection control and prevention are facilitated by the use of solutions that allow for improved efficiency and safety. Dental instrument integrity is further enhanced by the use of Hu-Friedy's Instrument Management System (IMS). IMS allows clinicians to move instruments from cleaning through chairside without touching or damaging the instruments.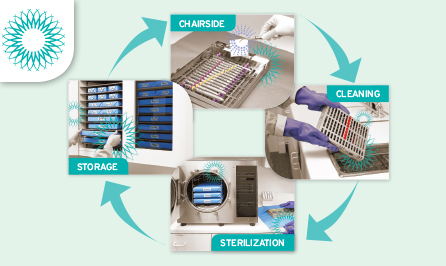 THE iTero SCANNER
The iTero scanner allows our orthodontic team to take a digital impression: a highly accurate digital 3D image of the individual characteristics of your teeth and gum tissue. The iTero scanner is all about keeping you comfortable while delivering precise imagery without the goop and gagging associated with conventional impressions.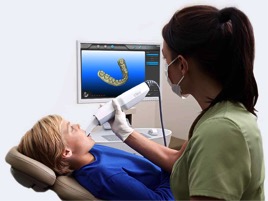 How it works? Your orthodontic team uses a wand to capture images of your tooth surfaces and gum tissue. The completed scans are then sent to the computer, which builds a 3D model of your teeth.
"My son is a patient of Dr. Hughes and he and his entire staff are extremely pleasant and kind. The office is beautiful and wait times are minimal. The video game consoles set up for the children are a unique feature. The staff makes themselves available to answer any questions, and the printouts given for appointment reminders, as well as the e-mail reminders, are most appreciated!"
— F. Crispino